God and Jesus in 2 Thessalonians – Part of a Trinity?
In the Bible book of 2 Thessalonians, the Apostle Paul speaks of both God and Jesus Christ. If Paul believed Jesus is God, we should be able to find evidence of this from his writings. But is this the case in 2 Thessalonians? Let's examine some verses to find out.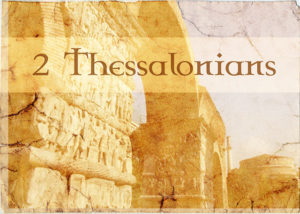 "To the church of the Thessalonians in God our Father and the Lord Jesus Christ." (2 Thess 1:1)
In the very first verse, God is distinguished here as Father – something Jesus is never called in the New Testament.
"Grace and peace to you from God the Father and the Lord Jesus Christ." (2 Thess 1:2) read more