Old Covenant Canceled; New Covenant Operates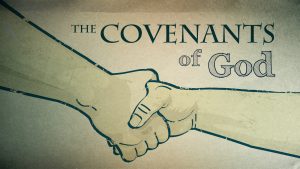 Fleshly Israel was under the old covenant, which was canceled. Now a new covenant operates for Christians. How do we know this? Let's examine the scriptures to find out.
"Listen to another parable: There was a landowner who planted a vineyard. He put a wall around it, dug a winepress in it and built a watchtower. Then he rented the vineyard to some farmers and moved to another place. When the harvest time approached, he sent his servants to the tenants to collect his fruit.
The tenants seized his servants; they beat one, killed another, and stoned a third. Then he sent other servants to them, more than the first time, and the tenants treated them the same way. Last of all, he sent his son to them. 'They will respect my son,' he said. read more