Titus – God and Jesus – Part of a Trinity?
Are God and Jesus Part of a Trinity? Is Jesus God? Let's take a quick look at the Bible book of Titus to find some clues to these answers.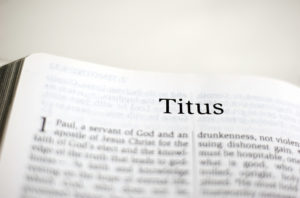 "Paul , a servant of God and an apostle of Jesus Christ." (Tit 1:1 NIV) If Jesus is God, why are God and Jesus are referred to separately?
"Grace and peace from God the Father and from Christ Jesus our Savior." (Tit 1:4 NIV) God is named as Father – Jesus is separate and distinct from God.
"As we await the blessed hope, the appearance of the glory of the great God and of our Savior Jesus Christ." (Tit 2:13 NAB) God and Jesus are spoken of a separate and distinct yet again. read more